Go West For Your Free* Pint Glasses!
Starting February 24th, collect 4 stamps by visiting any 4 breweries in the West Side Brewers Collective for a free pint glass
Collect the remaining 4 stamps from the remaining 4 breweries for a 2nd free pint glass
About WSBC American Barleywine
This American Barelywine is dry hopped with classic American Chinook and Cascade hops, which provide a piney, spicy and citrus aroma, somewhat similar to pine sap. The flavor is of dark caramel, toffee and earthy spices with an assertive hop flavor and bitterness that blends well with the huge malt backbone and big ABV, which will leave you with a healthy warmth. The beer is full bodied and chewy with a velvety, luscious texture. Dependent on the brewery's clarification methods, the beer ranges from brilliant to a tad hazy, but consistently is deep amber in color and moderate carbonation leaving a light tan to copper head.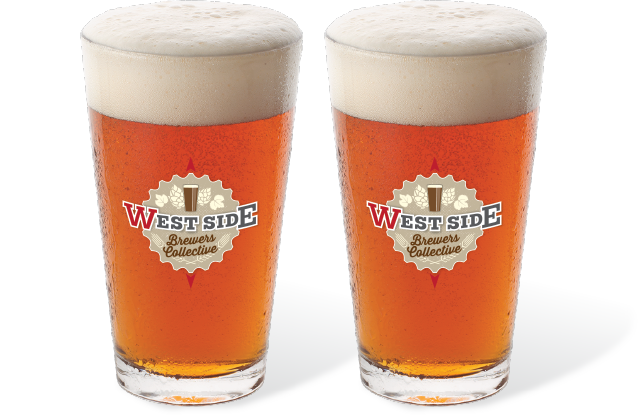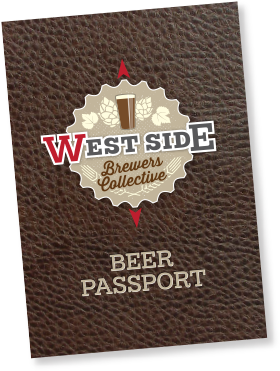 Grab Your West Side Brewers
Collective Beer Passport
To Earn Your Free* Pint Glasses
Start collecting stamps February 24th by getting your Beer Passport by visiting any of the 8 West Side Breweries below! Then start your west side tour to sample our WSBC Barleywine!
* Offer good while supplies last. No purchase necessary. Must be 21 years or older to participate. Must present beer passport with 4 stamps to one of the WSBC breweries to redeem for one pint glass. Must visit a second WSBC brewery with four additional stamps to claim 2nd pint glass.
Eight Breweries, One Great Beer.